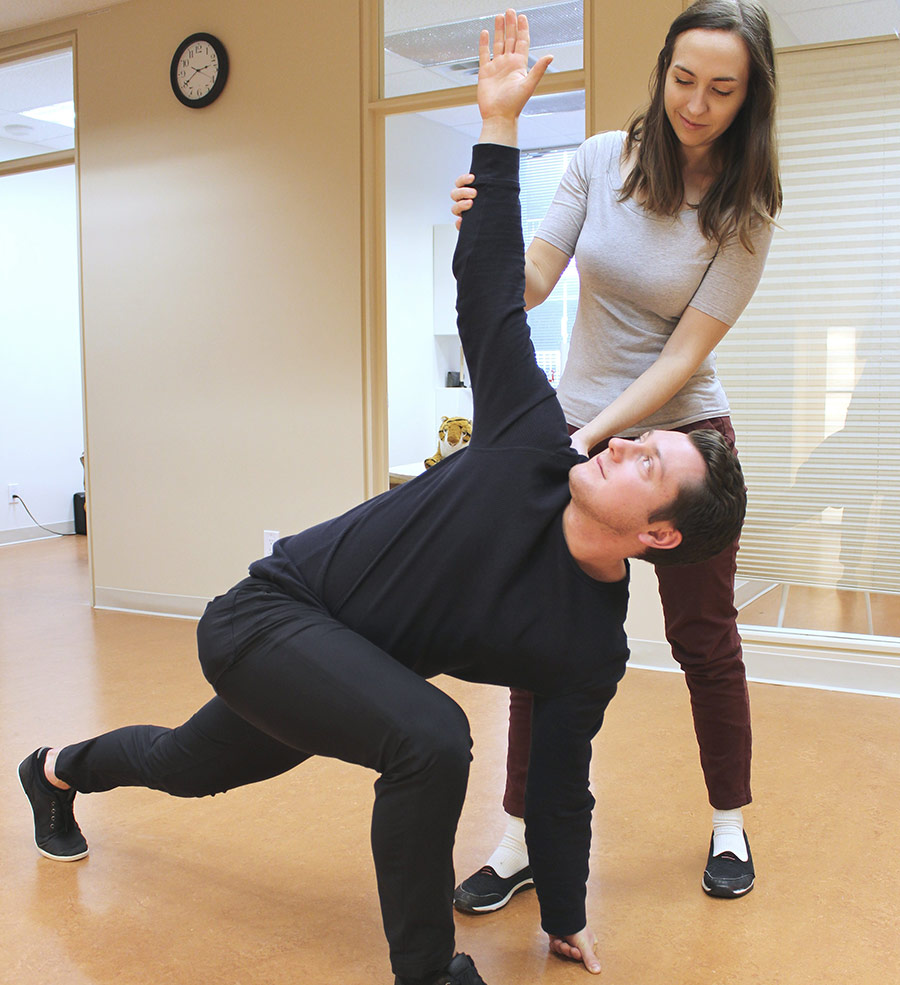 Kinesiology is the science of human movement, performance, and function.  As university trained professionals, Kinesiologists provide therapeutic exercise programs to rehabilitate injuries, promote health, and prevent / manage chronic disease. 
Kinesiologists / Rehab Personal Trainers collaborate with physiotherapists and other health care specialists to provide relief from injury and maximize one's return to sport and activity.
This involves one-on-one with clients to create individualized exercise programs that consider fitness level,  current / past injuries,  and other health concerns.  
Individuals with complex health issues can be assured that our skilled team will help them work towards improving their daily physical function with long term results. 
Our Kinesiology team continues to further their education in order to apply the latest evidence based-research in their daily work with clients.