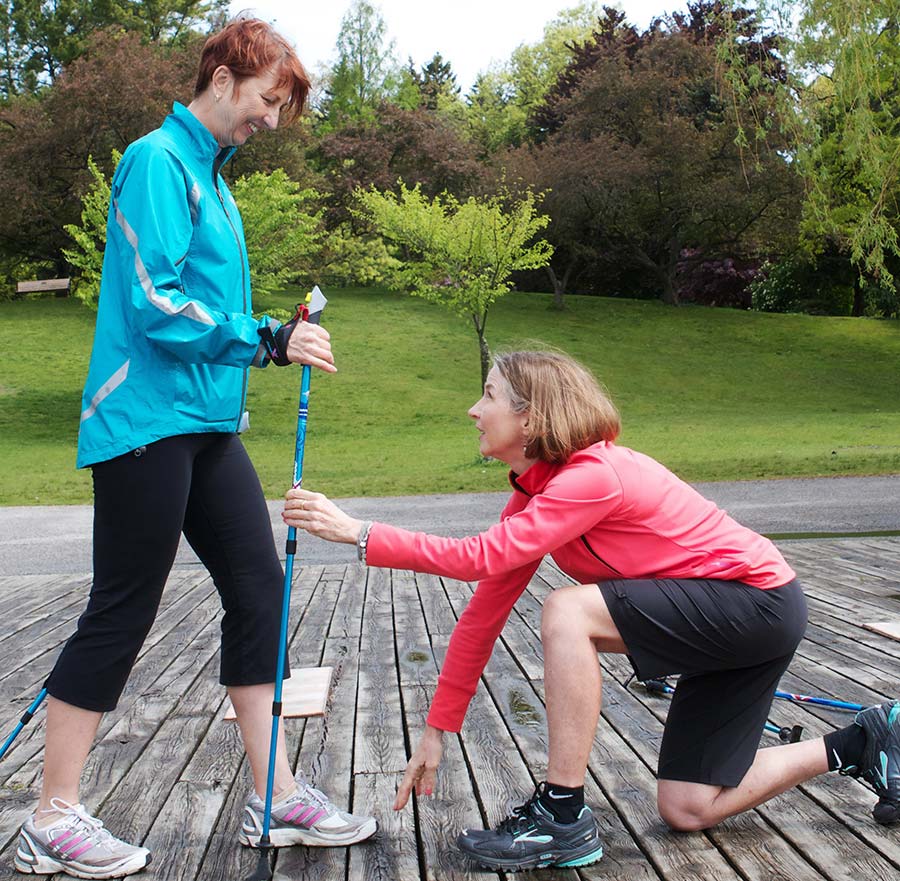 Come join us for a hands-on 1 Hour Nordic Pole Walking Class  with a Certified Instructor.
Come join us for a hands-on 1 Hour Nordic Pole Walking Class with a Certified Instructor. Correct pole walking technique is essential to maximizing the excellent benefits of Nordic Pole Walking. Our Instructors will help you with learning proper pole walking technique. People of any age and fitness level are welcome. If you can walk… you can Pole Walk! You will have an opportunity to purchase poles. The classes will take place from InsideOut.
The Classes will include:
1 hour class with Instructor
Some warm up / cool down stretching exercises
Learning how to adjust your poles to correct height and adjust wrist straps
Teaching correct body posture, arm swing, push-and-release pole  walking technique
Opportunity to ask all the questions you have
What to Wear:
Appropriate outdoor clothing based on the weather
Comfortable walking shoes / boots
PRIVATE  ONE-ON-ONE  CLASSES: 
Private classes can be arranged to meet your schedule and the Instructor's schedule. Please call InsideOut at 416-925-0050  to arrange a class. Meet at InsideOut clinic. From there, the class will take place outdoors around the Yorkville, Queens Park  and University of Toronto areas.
Classes are run all year round. If weather permits, we can be outdoors.  If  weather does not permit or you would prefer to be indoors, the class  can be run in our building.
$40 per class per person
$50 for 2 people (a couple or you and a friend)
$5  for Demo Poles Rental  per class (if you do not have your own poles)
Interested in becoming a Nordic Pole Walking Instructor yourself? Click here for more information on our Instructor Certification Course.